Slim Your Upper Legs with a Thigh Lift
Diet and exercise are excellent ways to lose weight and become healthier, but even with a consistent program, it can be difficult and frustrating trying to eliminate excess skin on the upper thighs. A thigh lift procedure, performed by Dr. Ashish K. Jain at our Columbus, GA, practice, can provide the extra step you need to achieve firmer, more toned and attractive legs. If you are frustrated by the way your thighs look, or unable to comfortably and confidently wear shorts or a swimsuit, you may enjoy the benefits that a thigh lift can offer.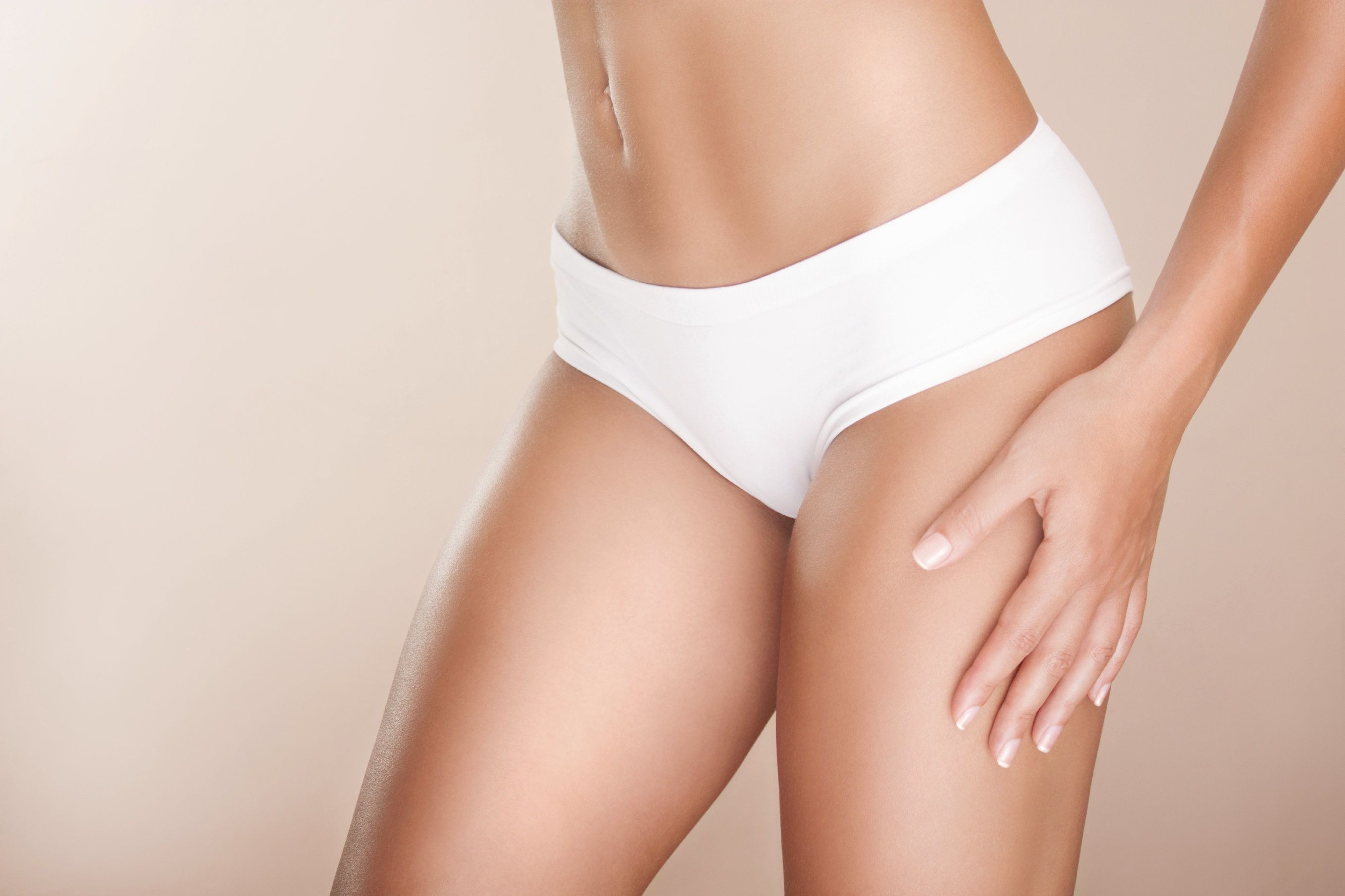 The Goal of a Thigh Lift
This cosmetic procedure is beneficial for patients who have experienced weight fluctuations due to pregnancy or extreme weight loss. As excess skin and fat accumulate on the upper thighs, it can be difficult to tone their appearance through just diet and exercise, especially if you have sagging skin after undergoing weight loss surgery. Heavier thighs can keep you from finding clothes that fit well, and also make you appear larger than you actually are.
Having slimmer, more proportionate thighs can improve both your overall appearance and self-confidence.
During a thigh lift, the surgeon will trim the excess tissue and remove excess fat and cellulite. Having slimmer, smoother, more toned thighs can improve both your overall appearance and self-confidence. Smaller thighs can also provide a wider variety of clothing options.
Determining Your Candidacy
The best way to determine if you are a good candidate is scheduling a consultation with Dr. Jain. During the consult, the doctor will perform a complete examination, discussing your medical history and cosmetic goals to ensure you have realistic expectations of what this procedure can accomplish. Patients should be:
Generally healthy and at a stable weight
Non-smokers or willing to quit smoking
Committed to maintaining a healthy lifestyle
It is important to be detailed and specific about your treatment goals so that the surgeon can deliver the best possible outcome. We will use this information to model your treatment plan and determine which thigh lift technique is best suited for you.
Types of Thigh Lift Techniques
There are three common types of thigh lifts. The technique we recommend will depend mostly on your body type and treatment goals:
Inner Thigh Lift
This technique targets problem areas on the inner thighs, such as poor skin elasticity and stubborn fat deposits that have failed to respond to diet and exercise. Incisions will be made discreetly along your bikini line where the thighs meet the pubic bone, so any scarring can be easily concealed by underwear or bikini bottoms.
Mini Thigh Lift
Similar to an inner thigh lift, an incision will be made along the groin, but it will be slightly shorter. A mini thigh lift targets tissue in the upper thigh area and is beneficial for patients who do not have a great deal of excess fat. Although not as dramatic as an inner thigh lift, it can typically produce faster results.
Bilateral Thigh Lift
Also known as an outer thigh lift, this technique targets excess tissue on both the front and outer area of the thigh. Because incisions are made at the upper portion of the leg (at the base of the bikini line) and extend to the hips, this technique can also produce a lifting effect on the backside.
What to Expect During the Procedure
Before the procedure, you will be given pre-operative instructions, including medications to stop taking, lifestyle habits to avoid such as smoking, prescriptions to fill, and purchases to aid in your recovery.
On the day of the procedure, you will be taken to a room at our state-of-the-art surgical facility and made comfortable with anesthesia. Once the incisions are made, the surgeon will remove fat and cellulite, trimming away any excess tissue. For patients with significant amounts of fat, liposuction may be required. The doctor may also reposition and tighten the underlying muscles for an even sleeker appearance. The skin will then be carefully re-draped to create smoother, better-contoured thighs.
Your Recovery
Taking care of yourself and following your post-operative instructions after surgery is key to achieving a successful recovery. Due to the nature of the procedure and the location of the incisions, your thighs will be sensitive for the first few weeks. It is imperative that you wear your compression garment and attend follow-up appointments as directed. As the swelling subsides, you will begin to notice your results, which may continue to develop for up to six to 12 months.
Schedule Your Consultation
Beautifully contoured, proportionate thighs can significantly enhance your overall figure. To learn more about your candidacy for thigh lift surgery, contact our office today online or call (706) 322-9313 to schedule your consultation.