Our Cosmetic Surgery Procedures
Dr. Ashish K. Jain and Dr. Spencer R. Anderson perform a wide range of cosmetic surgery procedures and non-surgical treatments at their Columbus, GA, practice. Their comprehensive list of services can help every patient enhance and refine their natural beauty. Columbus Plastic Surgery has the first accredited ambulatory surgical center in the state of Georgia dedicated solely to plastic surgery. Through our expertise and advanced technologies, we are able to provide safer care to help our patients receive superior treatment.
Face
For a balanced, natural-looking appearance, we can help you address a variety of facial cosmetic concerns. You can reduce the appearance of a double chin or loose skin on the neck with chin augmentation and neck lifts. You may wish to tighten and smooth your skin through a non-surgical treatment, or with a surgical procedure such as a face lift.
Dr. Jain and Dr. Anderson are dedicated to helping each patient achieve the best results for their features. The doctors only perform one face lift per day, ensuring that you can receive the precise, accurate attention you need. They also take a meticulous approach with other procedures for the face, including:
Ear Surgery
Chin Augmentation
Facial Rejuvenation
Non-surgical Facial Procedures
Necklifts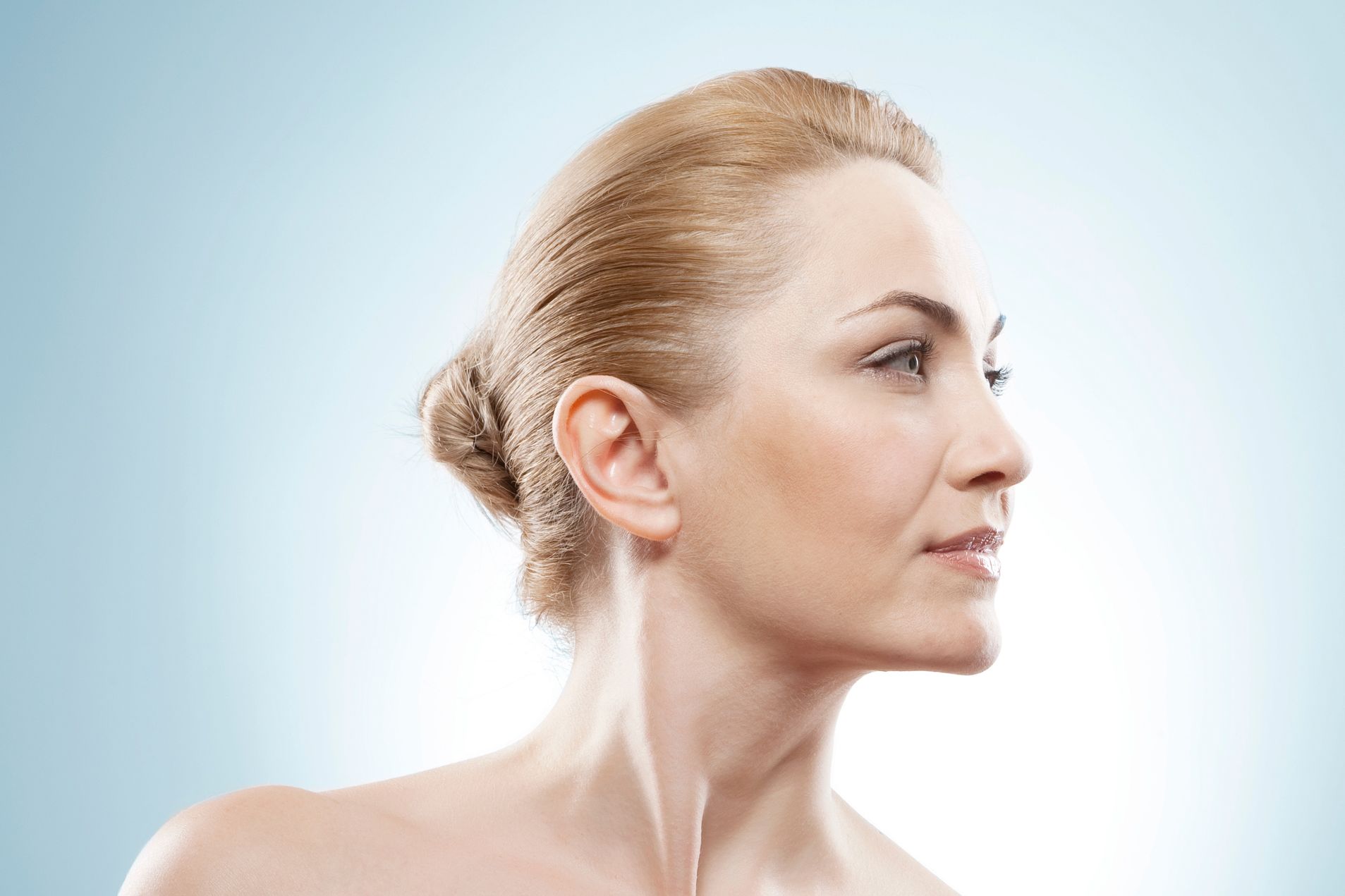 Body
Dr. Jain and Dr. Anderson perform Brazilian Butt Lifts, having received specialty training with an expert in the field. He regularly attends educational events so that he can help you achieve the fuller shape you desire. The doctors are also able to help patients remove excess fat and skin through a tummy tuck or specialized belt lipectomy, also known as a lower body lift. With our doctors' expert care, you can enhance your features and improve your contours for the silhouette you desire. Our body procedures include:
Breast
Dr. Jain and Dr. Anderson are dedicated to providing patients with options when it comes to breast surgery. Our practice incorporates advanced imaging technology to help you visualize the results of your procedures before you have them, as well as innovative saline implants that offer benefits typically only achievable with silicone options.
Working with our surgeons, you can discover the treatment options available to help you enhance and refine your body.
Dr. Jain and Dr. Anderson specializes in breast reconstruction for patients going through breast cancer, and will work with you to help restore your figure through surgery and nipple reconstruction. Our team can help you achieve the curves you desire through procedures such as:
Here's What Our Patients Have to Say
Procedures for Men
Columbus Plastic Surgery also offers a range of procedures that have been tailored to meet the unique needs of our male patients. Using innovative techniques and state-of-the-art technology, as well as our surgeons' expertise and attention to detail, you can achieve a more masculine physique through procedures such as:
Body Procedures
Facial Procedures
Male Breast Reduction
Non-surgical Treatments
Enhance Your Features
Working with Dr. Jain and Dr. Anderson, you can discover the treatment options available to help you enhance and refine your body. Contact our office today to schedule a personal consultation and find out which procedures may be right for you.