Plastic surgery is a life-changing and highly personal step that Dr. Ashish K. Jain takes to heart at his practice in Columbus, GA.
A board-certified plastic surgeon, he has spent nearly 25 years earning patient trust through compassionate, skilled plastic surgery.
If you are looking for an experienced surgeon who is respected by medical peers and patients alike, take a moment to learn about Dr. Jain.
Beautiful, Natural-Looking Results
You, Only Better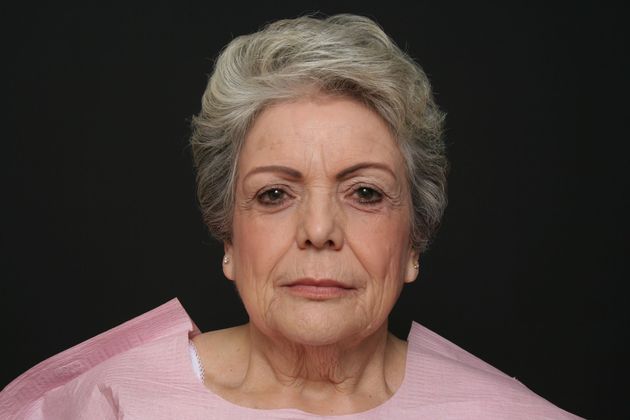 For nearly 25 years, board-certified plastic surgeon Ashish Jain in Columbus, GA, has been building a reputation for honesty and compassion while offering patients beautiful results with his exquisite plastic surgery techniques.
He has extensive experience with the latest cosmetic procedures including facial plastic surgery, body contouring, and breast enhancement.
If you prefer a lighter touch, he can ease the signs of aging with non-surgical treatments, such as injectables and CoolSculpting®.
Dr. Jain, the founding surgeon of
Columbus Plastic Surgery
, has built a loyal following throughout Western Central Georgia, including Columbus, LaGrange, and Auburn.
Appreciated by Patients
Respected by Medical Peers
It only takes a few moments scanning Dr. Jain's Google 5-Star reviews to grasp the heartfelt appreciation patients have for his skillful work and compassionate bedside manner.
Dr. Jain is also respected by his peers in the medical community.
A valued Columbus surgeon, he helps train future doctors. He serves as an advisor and sponsor for medical students at nearby med schools. He also helped establish the Pre-Med Studies major at Columbus State University.
I cannot say enough wonderful things about Dr. Jain and his staff! From start to finish Dr. Jain was amazing explaining everything with the best bedside manner I have ever experienced. The staff at Columbus Plastic Surgery are second to none....
— Heather Waites, Google Review
Dr. Jain Shares His Philosophy
About Plastic Surgery & Helping Patients
A Leader in Bringing Excellence to Columbus
Dr. Jain Built Columbus' First Accredited
Private Surgical Center for Plastic Surgery
To ensure his patients receive exceptional care and the utmost privacy throughout their treatment, Dr. Jain built Columbus's first outpatient surgery center dedicated to plastic surgery to be accredited by the Accreditation Association for Ambulatory Healthcare (AAAHC) and licensed by the state of Georgia.
Our accredited surgical center offers end-to-end personalized care and privacy in a state-of-the-art facility. The cosmetic surgery center is fully equipped with surgical suites and recovery rooms. In accordance with our high standards, it is regularly inspected to maintain its accreditation status.
Our attention to detail allows us to offer Columbus and surrounding communities the utmost comfort in a private facility where the team is hand-picked and highly trained. We build relationships and get to know you.
Meet Our Cosmetic Surgeon: Dr. Ashish K. Jain
Dr. Jain's Background & Education
Born in India, Dr. Jain came to the United States when his father, a radiologist in the United States Air Force, was transferred to Georgia. Dr. Jain attended Columbus High School and, influenced by family and friends in the medical profession, decided to pursue a career as a surgeon.
He enrolled at Columbus College (now Columbus State University), where he graduated with a double major in biology and chemistry. He then attended the Medical College of Georgia, part of Augusta University, and completed a general surgery residency at Wake Forest University in North Carolina.
Upon receiving certification by the American Board of Surgery, Dr. Jain completed his training in plastic surgery at the University of Alabama in Birmingham.
Dr. Jain is certified by the American Board of Plastic Surgery and is a member of the American Society of Plastic Surgeons and the American Society of Aesthetic Plastic Surgery. He is an active member and former president of the Muscogee County Medical Society.