Breast Reduction Can Improve Both Your Health and Appearance
When back pain, skin irritation, and overall discomfort become an issue due to overly large breasts, a breast reduction procedure may be able to improve your health and comfort. Dr. Ashish K. Jain can perform this procedure at the fully accredited ambulatory plastic surgery facility in Columbus, GA. Although this procedure provides many great medical benefits, it can also help women achieve a perkier, more youthful bust line. By reducing your pain and achieving a more attractive appearance, you may even experience an improved quality of life.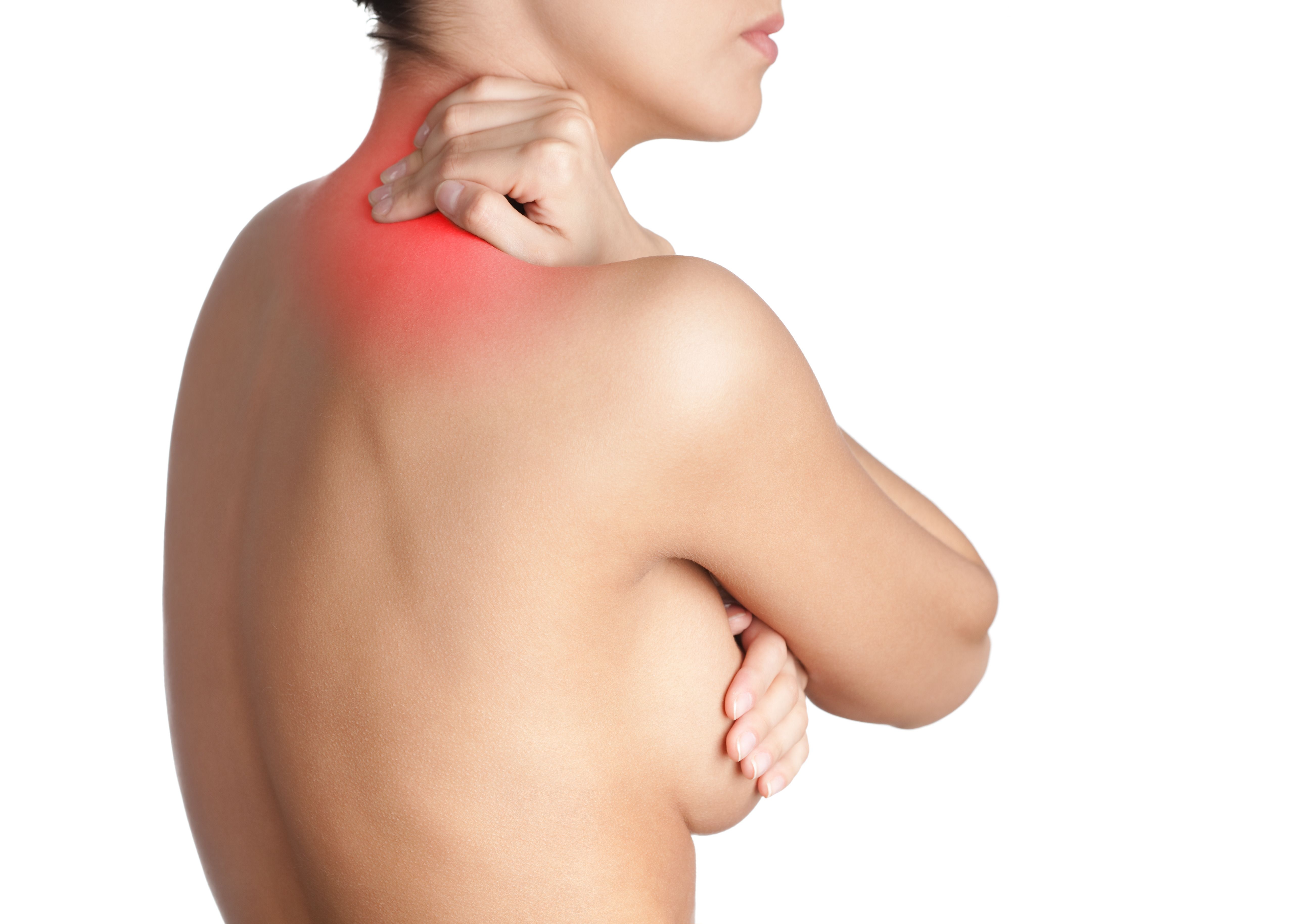 When to Seek Breast Reduction
Breast reduction, also known as reduction mammoplasty, is sought for any number of reasons related to overly large breasts. If you are suffering from certain medical issues as a result of the size of your breasts, it may be time to meet with a surgeon about your options:
Back, neck, and shoulder pain
Deep indentions in your shoulders from bra straps
Poor posture
Limited clothing options
Reduced physical activity
Skin rashes underneath the breasts
The condition can also profoundly affect your self-confidence in your appearance, as well as limit the clothing you feel comfortable wearing.
Benefits of a Breast Reduction
What can you gain from undergoing a breast reduction? The benefits of a breast reduction can be far-reaching. Some common advantages include:
Increased comfort when moving around during the day
Lowered risk of breast-size related neck, back, and shoulder pain
More youthful, rejuvenated appearance
Improved comfort in social situations
Improved bra fit and greater selection of options
Better-proportioned nipples and areolas
More opportunity to engage in higher-impact sports activities such as jogging or aerobics
More opportunity to wear stylish clothing
Most important of all, patients often feel much more comfortable in their own skin after a breast reduction. As a result, many take greater confidence in their appearance.
Who Qualifies for the Procedure?
During the initial consultation, Dr. Jain will ask about your goals and concerns before performing a thorough examination. Based on this assessment, they can evaluate your health and medical history to determine if you are a good candidate for breast reduction.
To qualify, patients should have fully developed breasts, be in good physical health, and have realistic expectations for what the procedure can accomplish. Because bust size can fluctuate during pregnancy and breastfeeding, women should not plan on having any more children.
Breast Reduction vs. Lift
As you speak with Dr. Jain about your concerns regarding the size of your breasts, your discussion may turn to breast reductions versus breast lifts. What is the difference?
Where a breast reduction surgically removes tissue from your breasts to change their size, a lift addresses the contours of sagging breasts by lifting them up to give them a firmer, perkier appearance. Lifts are best suited for patients who like the size of their breasts but want them to rest higher on the chest.
Our surgical suite includes a modern, on-site outpatient ambulatory plastic surgery center focused on patient privacy and comfort during treatment and recovery.
Breast Reduction Techniques
Dr. Jain can perform your breast reduction in a number of different ways at their state-of-the-art facility, depending on your goals for treatment. This surgical suite includes a modern, on-site outpatient ambulatory plastic surgery center focused on patient privacy and comfort during treatment and recovery.
Liposuction
The first option is through liposuction. This procedure involves removing unwanted tissue via a small suction tube. Liposuction is the least invasive type of breast reduction technique, but it has limited candidacy. Because only a small amount of tissue can be removed during liposuction, it is best for patients who require minimal reduction to their breasts.
Vertical Incision
The second type of surgery uses a vertical incision. During this surgical procedure, the plastic surgeon makes two incisions: one around the areola and one which runs vertically from the bottom of the areola to the crease below the breast. Patients with sagging breasts and a moderate amount of excess breast tissue are good candidates for this method. Any scarring during a vertical reduction is limited to below the areola.
Inverted-T Incision
The last type of breast reduction is the inverted-T incision. In addition to the two incisions made during a vertical reduction, the surgeon adds a third incision along the bottom crease of the breast. An inverted-T breast incision works best in patients whose breasts require significant changes.
During your initial consultation, you will have the opportunity to discuss recommended breast reduction techniques for your individual case. In addition to your discussion with the doctor, our RNs and LDNs are trained to walk you through the details of each procedure and give tours of the surgery center before treatment.
The Breast Reduction Procedure
If a breast reduction seems appropriate for your goals, you will have a preparatory appointment during which the surgeon will explain the procedure in detail based on your unique treatment goals. They will also provide you with a list of pre- and post-operative instructions to assist you with your recovery. This can include medications to avoid, lifestyle habits to adjust, and ways to care for the surgical site.
On the day of the procedure, you will first be sedated. Once you are under, incisions will be made around the areola. Depending on the exact method your surgeon recommends, vertical incisions may also be placed. However, no matter which technique is chosen, the incisions will be carefully concealed within your body's natural contours to minimize scarring.
Next, the surgeon will remove fat and glandular tissue from the lower area of the breast, using liposuction if necessary. The skin and underlying tissue will be repositioned and any excess removed. Our doctors can also reduce and reposition the nipples for a more youthful appearance.
Recovery and Results
Once all incisions have been closed, bandages and a compression garment will be applied. This garment should remain in place as long as instructed and is key to your recovery. It will help reduce swelling and bruising, while also allowing the breasts to maintain their new shape and position. A few days after surgery, you will return to our office where the doctor will check up on your progress.
Most patients can return to work two weeks after surgery, but will be limited in their activity. You can expect to return to a full range of activities about six weeks after the procedure. Although results will be noticeable at this point, it can take up to six months for final results to be achieved.
Restore Your Confidence
If you are concerned about how large your breasts are, we can discuss your treatment options during an appointment. To learn whether breast reduction can benefit you, contact our office today online or give us a call at (706) 322-9313 to schedule your consultation.